Sitecore Symposium 2022 Highlights
CEO Steve Tzikakis
"If you can win that extra 1%, imagine the impact that will have on your business"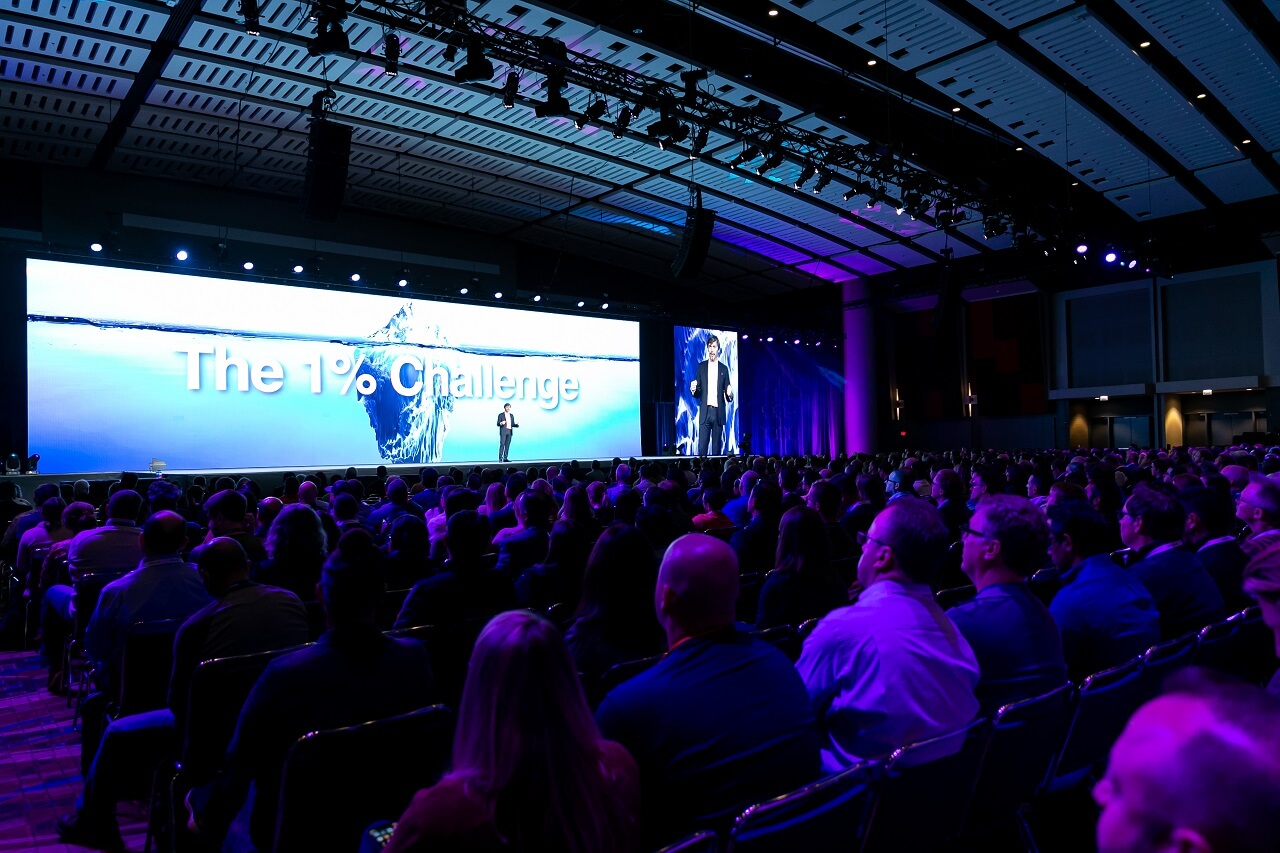 CMO Paige O'Neil
Mute the Noise, Stand Out and Build Boldly.

CPO Dave O'Flanagan
Today, we're on a mission to define the DXP category with our composable DXP

Composable DXP
Composable DXP is the theme of the Sitecore Symposium. Sitecore's composable strategy helps organizations in three distinct ways
Lower cost of ownership
Increase ROI from content
Simplify content stack.
The SaaS products were grouped as the following three cloud offerings. Content Cloud focusses on the content in the purple hexagons. Engagement cloud on the personalization and analytics in red hexagons. Commerce Cloud in green hexagons.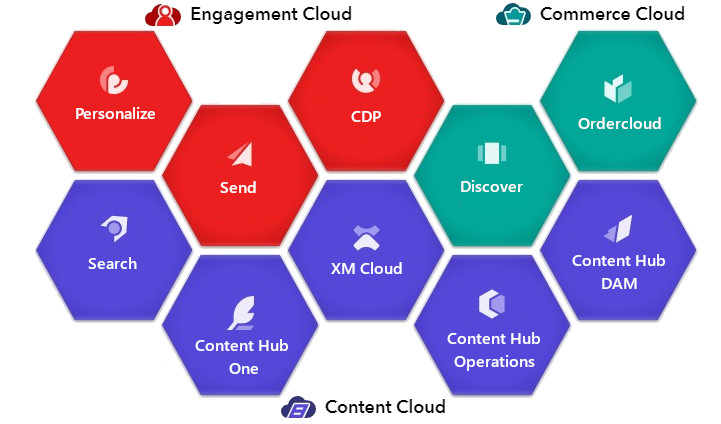 Sitecore XM Cloud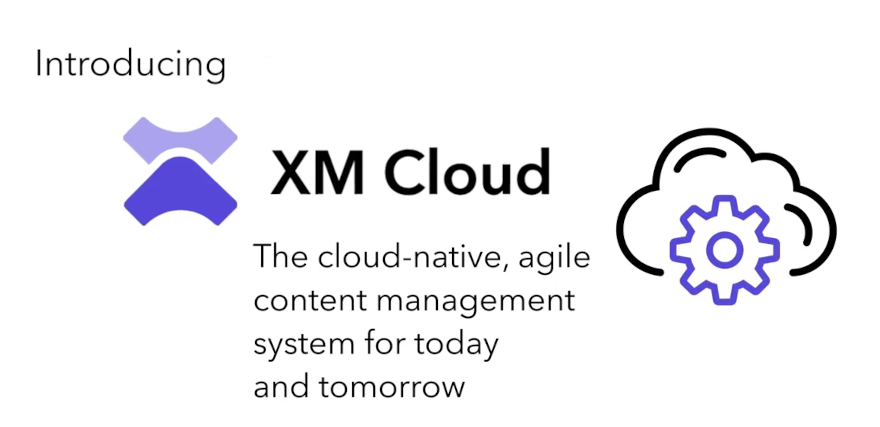 Sitecore XM Cloud's general availability was announced. Sitecore XM cloud comes with the lite version of Personalize with 30-day data retention, which can be upgraded to an enterprise version.
No CD server and only edge
No Forms Support
Webhooks
Lightweight Personalize and No Tenant Direct Access
Personalization with Pages
Predefined non-customizable Audience templates
Limited Tracking and Retention

Guest
limited events (View)
No Orders
No Identity
Sitecore Pages
Sitecore pages are the new editing experience only available for XM Cloud (SaaS only). Horizon and Symphony will be sunset and will not be supported in future versions. Sitecore Pages support custom components and supports variants exposed in a react component.
Sitecore Content Hub One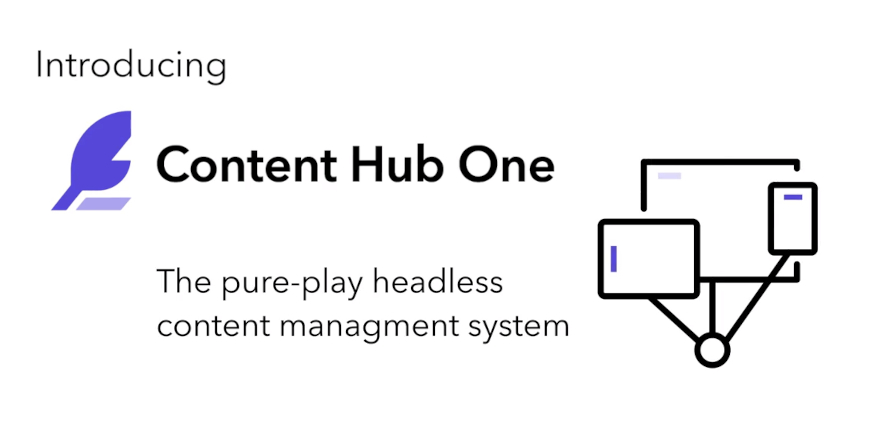 Content Hub One is the lite version of Content Hub with a new UI and simplified API targeted for Headless content delivery-focused for small to mid-market. Fully headless with the templating and the content authoring. Since it is headless doesn't support the presentation or WYSIWYG. Proven architecture with an edge to support scale and performance. Localization will be available in the future.
Sitecore Search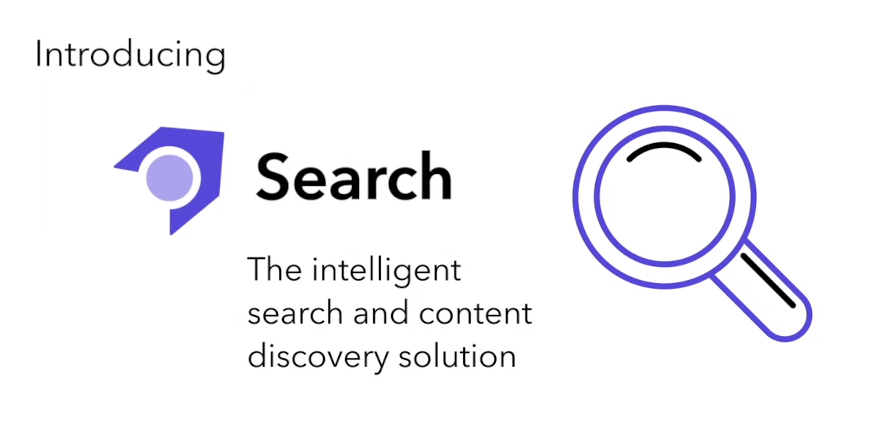 Sitecore search is a search solution mainly to support XM Cloud since it doesn't have CD servers. Sitecore search will support Web, API, and Sitemap crawling, to begin with it doesn't crawl Sitecore items or security information. The Content expected to be crawled should be publicly available. Sitecore search are packed with widgets that could be used and customized. Main features includes the following
Fast and predictive search
Preview
Facets
Personalized Results
Quick Results
Content insights
Sitecore search can be experienced live at https://www.sitecore.com/search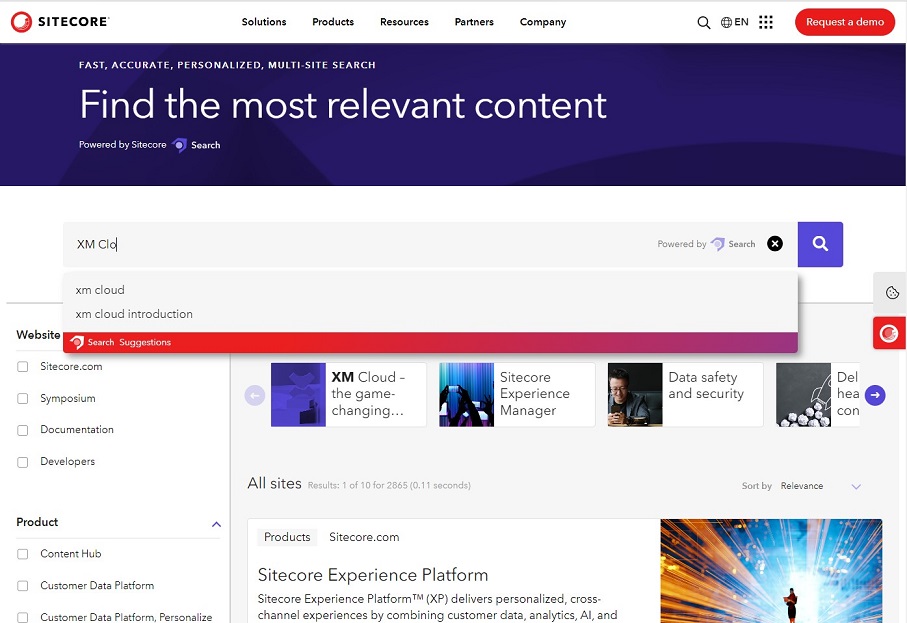 Sitecore Connect
Sitecore connect is a rebadged Workato that comes with a lot of connectors that connects with a wide range of products. It's a low code no code option with existing connectors. This may be offered with SAAS offering to interconnect with the DXP solutions.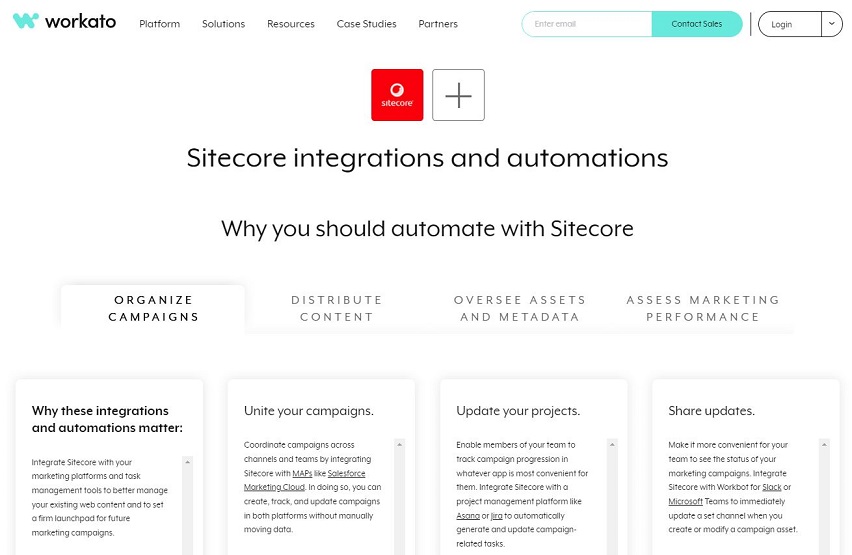 Unified Tracking
Unified Tracking connecting all the platform analytics to CDP and later that could be seamlessly utilized for Personalization and better decisioning.

Project Affinity
Sitecore Project Affinity is a code name for expanding OrderCloud to combine the features of Discover the commerce search and personalization with AI recommendations targeted to the B2C. Ease of integration for the third parties like Avalara for tax, Payment gateway, Shipping, and more. Future there will be also a Storefront Site builder template on the XM cloud.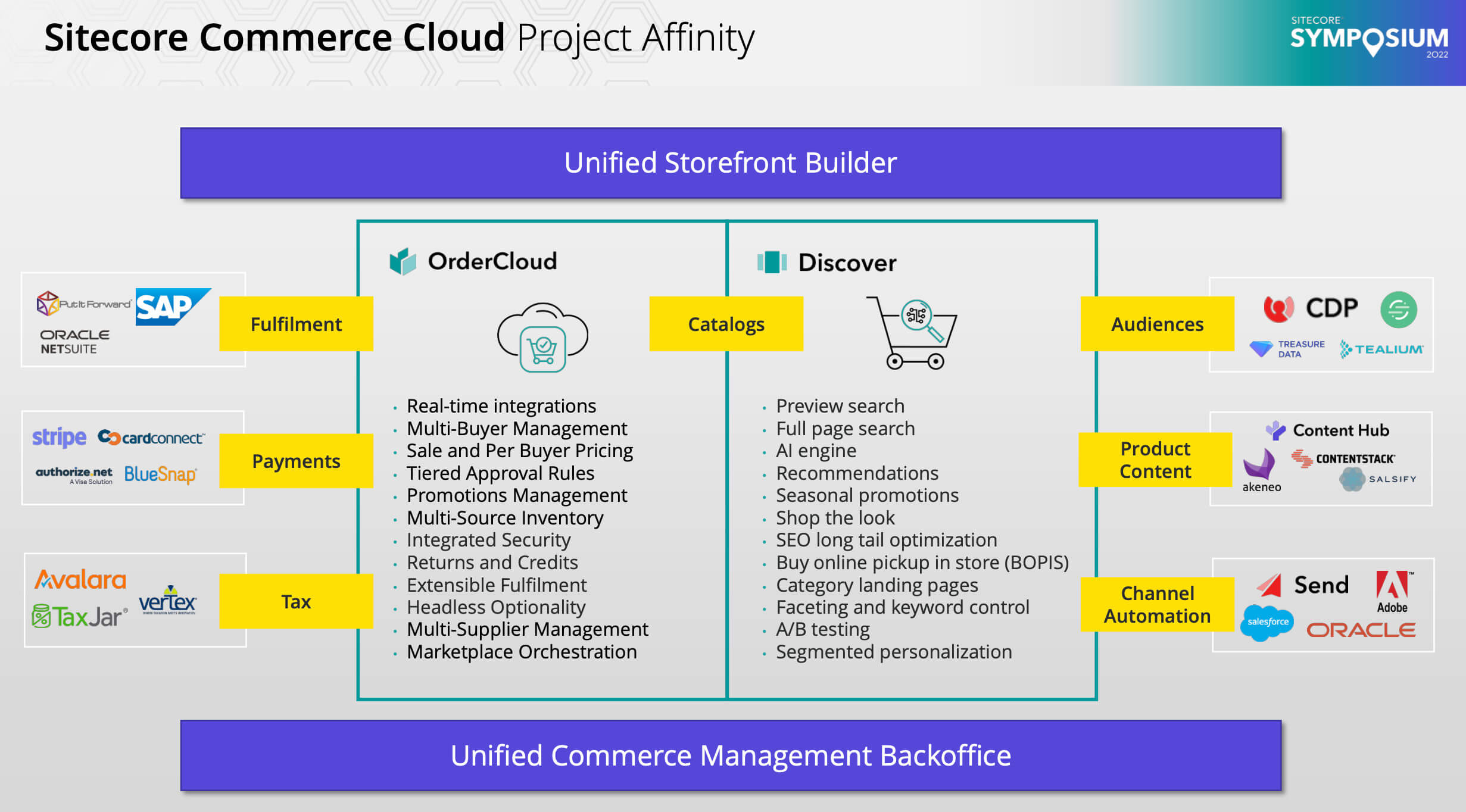 Sitecore360
Sitecore360 is a support program that helps unlock the value of an investment with the experts and resources that can help those in need. It has better support 24/7, consulting, strategy, coaching, and certification. It is more like the rebranded SBOS.
Read more.
Future of Sitecore XP
Sitecore 10.3 XP was announced and will be available soon.
The new version of Sitecore Headless SXA comes with prebuilt components. You can sneak peek at the code base. Hand-picked features from SXA are included like SEO, Sitemap, Robots, error handling.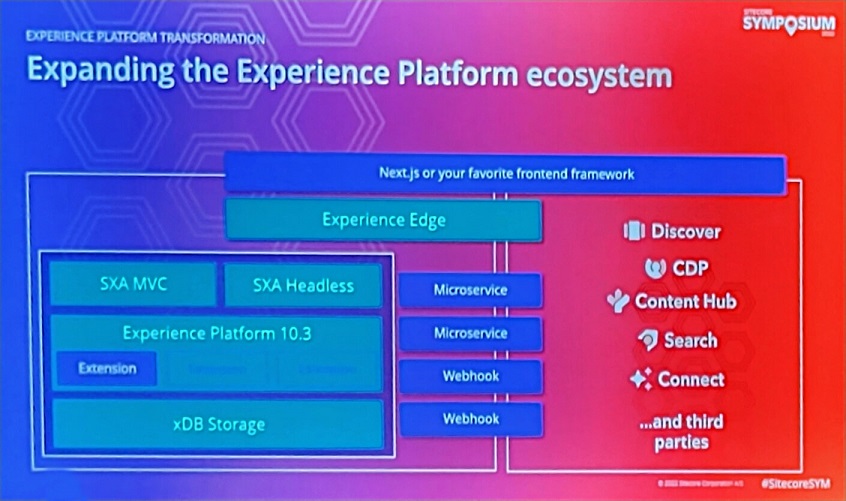 Sitecore 10.3 will be a hybrid to help decide either direction to migrate to cloud SaaS or in place to stay on-prem.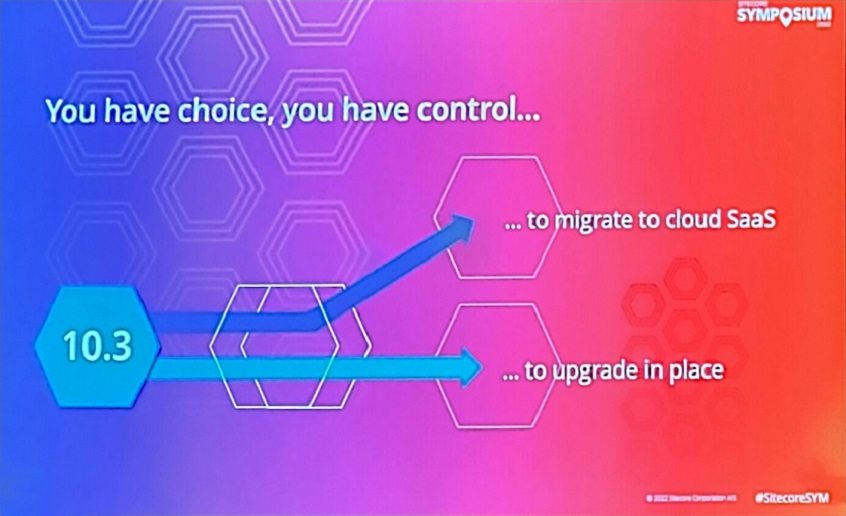 Decision points to help decide to stay on-prem or move to composable SaaS.
FrontEnd Choices
There are multiple choices for the head. There is no good or bad choice. Pick the one that suits your need and the language/framework the team is comfortable working with.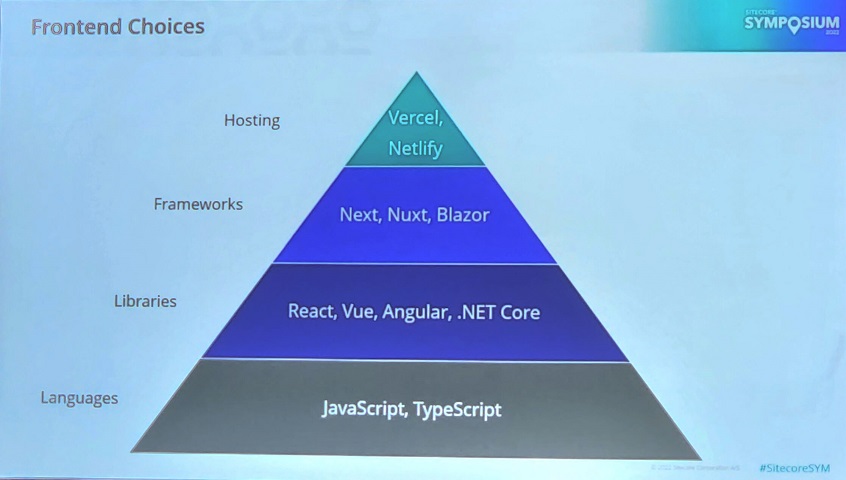 Fellow MVP blogs on Symposium Highlights
https://blog.jermdavis.dev/posts/2022/symposium-2022
https://himadritechblog.wordpress.com/2022/10/29/sitecore-ordercloud-whats-coming
Image Credits
https://www.sitecore.com/blog/content/meeting-the-moment-at-sitecore-symposium-2022
Subscribe to Bala Blog (bala.one) | Sitecore MVP | Sitecore | OrderCloud | Coveo | Azure
Get the latest posts delivered right to your inbox